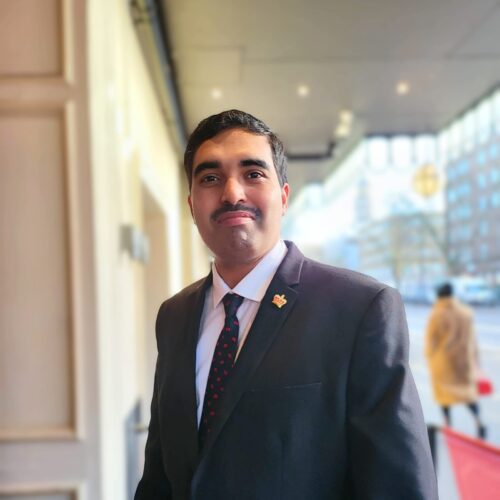 About Kae Kae
Kokula Krishna Hari Kunasekaran, Indian, born in Puducherry(formerly Pondicherry) in the 1980s is a pure veteran with strong acquired knowledge in Public Administration, Business Administration, Computer Network (Security) Research and Entrepreneurship. He is shortly addressed as "KK" by all his associates. KK has a wide range of contacts through various pipelines and channels across the globe in Academic Network or Industrial Network or Research Network. Carried away with a more significant commitment to the consoled projects, he has helped many people to achieve greater laurels.
With loads of experience with major IT firms, he has been acquainted with the work culture and implemented the independent opposite factor into them during his initial entrepreneurial journey time. He was one of the youngest International Conference Organizers during his mid-20s in the scientific world. KK has received the Australian Youngest Entrepreneur Award. He is serving as Visiting Faculty in many Universities across the world and educates. KK is a constant researcher in the field of Computer Network Security. His comments on International Relations and Public Policy are globally acknowledged.
KK started with Computer Science Engineering as a career in India. Later he realised the value and pursued the Master of Science (Engineering) Sandwich programme in the United Kingdom. His strong desire in Research and Development induced him to pursue a Doctor of Philosophy (PhD) in Computer Science with a specialisation in Network Security. He completed his Doctoral program in the United Kingdom with flying colours including patent ownership. To make the completion, he pursued PDF (Post Doctoral Fellowship) from the United Kingdom. Aside from exhibiting his technocracy, he has pursued his Bachelor of Science (Computer Science) and Master of Science (Computer Science) from a reputed Indian University. KK has pursued his Executive Education in Leadership Skills and Non-Profit Management from the United States of America.
Adding to his education MCSE, CCNA, CCNP, CCNE, MCDBA, MCAD, MCSD are some of the certifications he has excelled in. He is also SAP expertise with ABAP programming language. KK has chaired over 300 International Conferences, 122 National Conferences and numerous National and International technical symposia. He is an expert in Network Load Balancing, Network Clustering and ADS Configuring. He has reviewed more than 4000 technical papers, served as a Guest editor and reviewer for more than 34 journals published by different bodies, and published 12 books in various disciplines of Computer Science and Engineering. Apart from technical books, his non-technical books like "Smartphone Intimacy" and "Multi-tasking @ 25" are bestsellers cross-continentally.
He is now a member and also a consultant to various professional bodies. KK is associated with many universities in the advisory board. With constant development, he was in the designation of Global President managing the entire organisation and was key instrumental in the expansion of the business into 8 Locations. Having a more magnificent view on the developmental phase of the Organization he has driven a great enduring point. With the learned expertise, he has even served as the Director – Human Resources (Recruitment) for the recruitment of the right candidates.
Additionally, he serves as the consultant for various International Organizations and Government Agencies in the essential spectacle for Cloud Computing and eGovernance. His entrepreneurial skill drove him to higher heights without limits.
He was associated with BuyTheBooks which emerged as a leading retail eCommerce market. Moving in line with the phase development mission of the Techno Forum Group now he is attached with the digitalisation venture ensuring its development every day. Additionally, he is presently serving as the Vice-President of Research and Innovation (Europe) of the Association of Scientists, Developers and Faculties.
Expertise